Learn How to Home Brew at Jim's
Welcome to Jim's Beer Kit!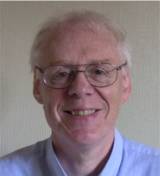 Hi, I'm Jim Dunleavy, an enthusiastic home brewer from Washington, England; a warm welcome to the site!
This site will show you how to brew your own beer and caters for beginners, intermediate and advanced brewers. You can get quick answers to all your brewing questions on Jim's Homebrew Forum, one of the top homebrew forums on the internet for brewers of British Ales and the core resource on this website. Forum members come from all over the world and include beginners, seasoned home brewers and professional brewers. We're a friendly bunch on there and you'll be made very welcome if you decide to join. As well as the brewing forums, we have our own 'Tap Room' where virtually any topic can be discussed, and usually is!
The basic ingredients for brewing beer are malt, hops, water and yeast, but there are several ways you can approach brewing at home. Instructions for all the popular methods can be found on the site. There are also sections to help you understand what equipment you need and how to make it yourself, and articles that delve deeper into the theory of brewing, if you're that way inclined.
Official Jim's Beer Kit Merchandise
If you're already a fan of JBK, why not have a look at our range of branded merchandise on sale from SpreadShirt? Official JBK Shop. To see current special offers have a look here.
What's on the Site?
Step by step instructions to brew beers using the most popular home brew systems: Beer Kits, Malt Extract, and Grain Brewing (aka Mashing or All Grain). There's a section on the forum for other brews, such as wine making and cider making. And if you're into cider, don't miss Jean-Yves Jacob's article on Breton Cider Making on the 'Extras' tab.
Also on the extras tab are brewing calculators and articles about making your own equipment, water treatment etc.
Popular Home Brewing Methods
Kits
Beer Kits are the easiest and quickest method of all requiring only the bare minimum of equipment. With kits you are largely dependent on the manufacturer of the kit for the style and flavour, but there is still scope for customising the brew to your own taste adding extra ingredients, by dry hopping and by using specialist brewing yeast. If you use a good quality kit and follow sound brewing practices, you can make quality beer.
Extract
Extract Brewing requires more effort and equipment than kit brewing, but it allows the brewer full control over the style and flavour of the finished beer.
Grain
Grain Brewing (sometimes known as 'full mash') is the method used by professional brewers. Of the techniques described here it is the most demanding in terms of equipment, knowledge and time - but if you want to make a beer that rivals (or even surpasses) good commercial real ales, this is the best way to do it.
My Home Brew Set Up
I make grain beers - the traditional system used by commercial breweries for centuries; it allows me to make high quality beers that I'm proud to serve up to my family and friends. You can see my set up in the grain brewing section of the site, though like most brewers' set ups, mine is evolving all the time.
I prefer traditional English style beer, now commonly known as 'Real Ale' (presumably to distinguish it from the more or less 'Unreal Ale' which is often served up in pubs these days). You will find information on brewing almost any type of beer on the site, though.
I hope you enjoy the site and Happy Brewing!
Enjoy Your Beer Sensibly
Home brew is cheap; your liver doesn't know that though, so always be aware of the health risks of drinking too much alcohol. For me, quality is more important than quantity - if you make quality beer, savour it; don't just chuck it down your neck!