As I cant brew at the moment here's a curry in the style of a brewday...
I'm a big fan of Rick Steins India book and recently acquired a wood burning stove, which is made in India to do some cooking outdoors while the kitchen is being built so here is my first proper go on it. I've gone for the chicken pulao, aloo gobi and some naan breads.
Ingredient list along with a glass of home brewed Witbier:
Simmering the stock for the pulao:
Frying the ingredients for the aloo gobi and cooking a naan on a tawa.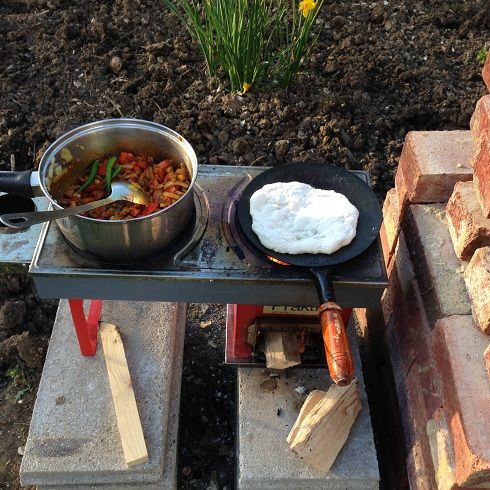 Pulau combined, i did cover with tin foil so it would steamand the aloo gobi simmering away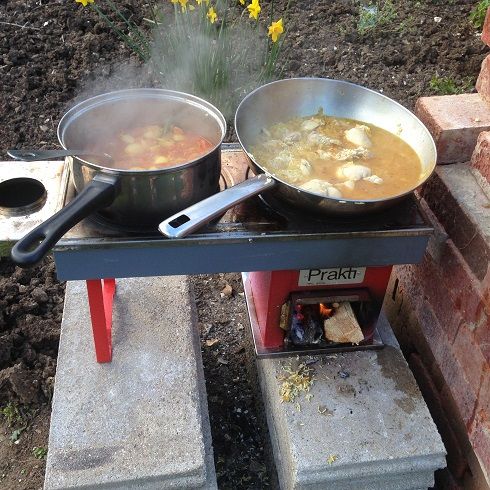 All done: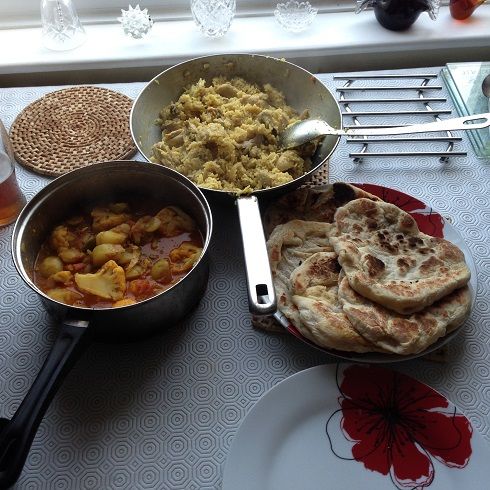 Result was very tasty. It all took longer than expected, the naans didn't help as i was juggling cooking 3 things on 2 hobs but it was all good fun.
Its also easy to take you eye off the fire and forget to keep it stoked up letting the temp drop.