This used to be a favourite of mine when I lived in Newbury back in the early 1990s. There was a pub that was a handy stop on the way home from the gym that served a decent pint

Possibly the Fox and Hounds, but I'm really not sure.
So, I broke out my copy of Wheeler and Protz, scaled up the recipe to forty litres and remembered why I've been promising myself I'll motorise my malt mill...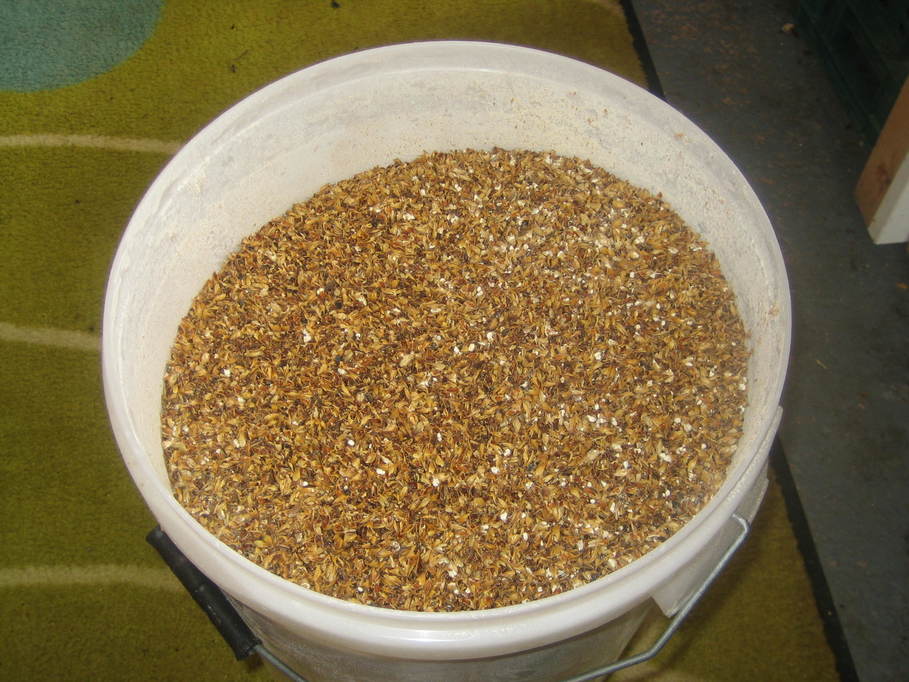 About 10.5kg of malt all told I think. A bit of a monster mash

The underlet water from the HLT is just reaching the top of the malt. An hour and a half mash at a target 66C gave me some time to have a bit of a clear up in the beer shack, followed by sparging to give just over 45 litres in the boiler.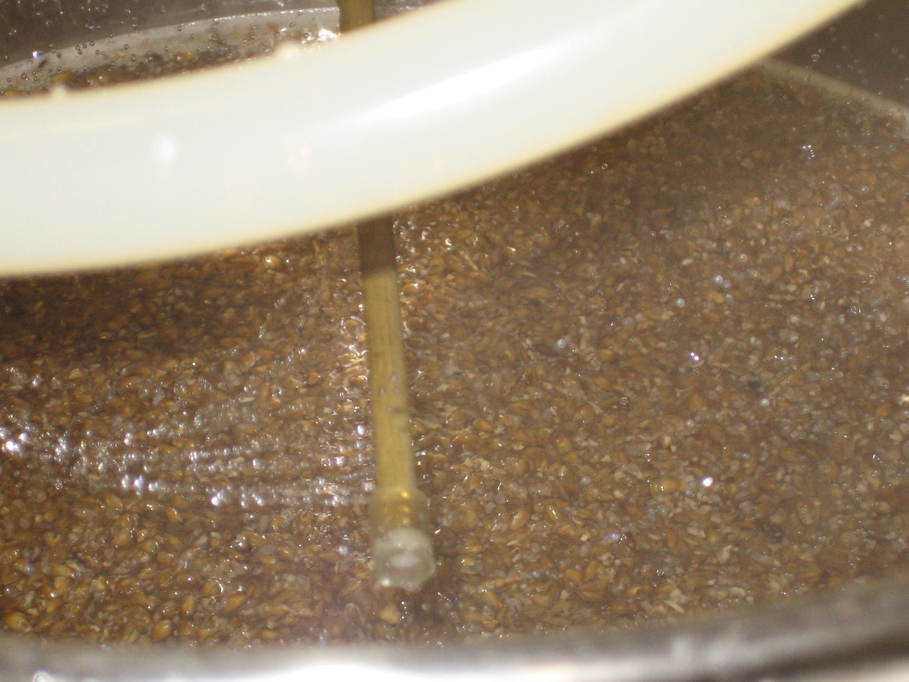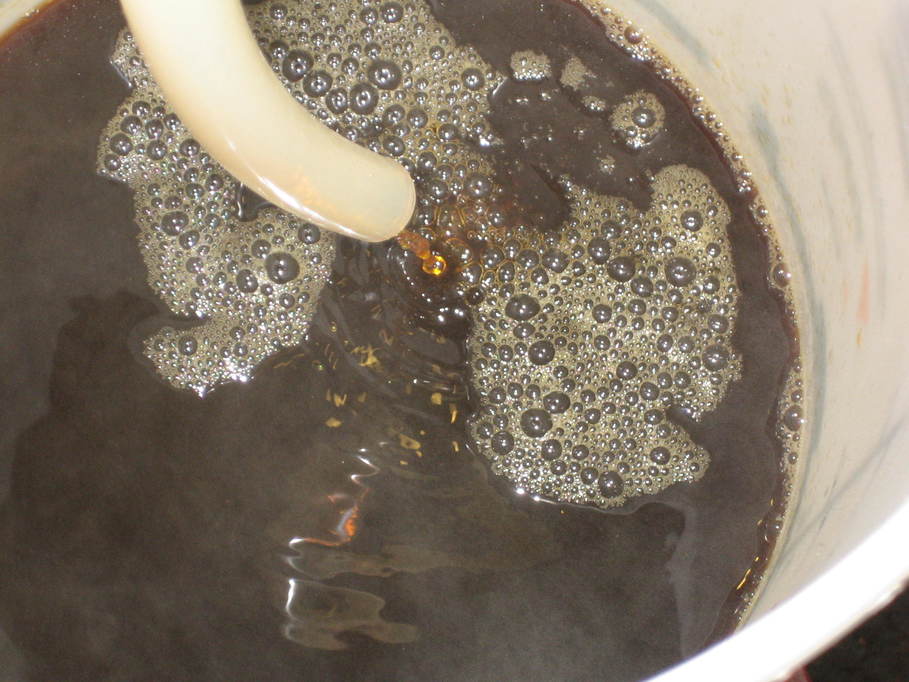 A ninety-minute boil with Goldings for bittering with more Goldings and Fuggles for the last fifteen minutes gave me a final volume of forty litres, perhaps just a little less.
I don't have the kit to crash cool the wort at the moment, so it's now sitting in barrels to cool overnight whilst I clean up and get a starter going. I usually use a bit of light DME for making up starters, but mine has gone solid despite being stored in an allegedly air-tight container. Unfortunately I couldn't get any more so I'll just stick some lumps of the DME into boiling water and hopefully that will dissolve it. Tomorrow morning I'll measure the OG, pitch the starter and put it in the fermentation cabinet.
James