A mocha porter has been on my mind for a while so I finally decided to go for it. The porter is now in a keg/secondary and in 3 days time, I'll add chocolate and coffee

I went for coffee beans that had a strength of 6 and were described as deep and roasty. Didn't want the 'fruity' flavours that some coffee beans hold. The chocolate? had to be Cocoa beans of course!
I did a fair bit of research before I decided on a method of adding the coffee and chocolate.
Cocoa beans: Cold soak in vodka and add to the beer. Apparently this brings out the best of the beans according to this guy and many others:
http://barleypopmaker.info/2009/12/15/c ... your-beer/
I went for 150g of cocoa beans in 25L.
Coffee: Cold soak in water for 3 days and add to the beer. I read over and over that soaking coffee in cold water for a few days and adding to the fermenter imparts a smooth coffee hit.
All the advice pointed me towards adding double these amounts but, actually, I want coffee and chocolate notes, not a coffee and chocolate beer if that makes sense... I'm hoping it is enough though. Time will tell I suppose!
Here's the recipe:
Mocha Porter
Size: 28.0 L @ 20 °C
Efficiency: 89.0%
Attenuation: 74.0%
Original Gravity: 1.050 (1.048 - 1.065)
Terminal Gravity: 1.013 (1.012 - 1.016)
Color: 23.5 (22.0 - 35.0)
Alcohol: 4.89% (4.8% - 6.5%)
Bitterness: 40.7 (25.0 - 50.0)
Ingredients:
5.0 kg (88.1%) Maris Otter Malt - added during mash
225.0 g (4.0%) British Dark Crystal - added during mash
225.0 g (4.0%) Roasted Barley - added during mash
135.0 g (2.4%) Chocolate Malt - added during mash
90.0 g (1.6%) Torrified Wheat - added during mash
63.0 g (71.6%) Fuggles (6.25%) - added during boil, boiled 70 m
25.0 g (28.4%) Fuggles (6.25%) - added during boil, boiled 10 m
0.0 ea Fermentis US-05 Safale US-05
150 g Cocoa Beans - added to keg
100 g Coffee (grounds) - added to keg
The cocoa beans. These smelt absolutely amazing. Like chocolate and oak mixed.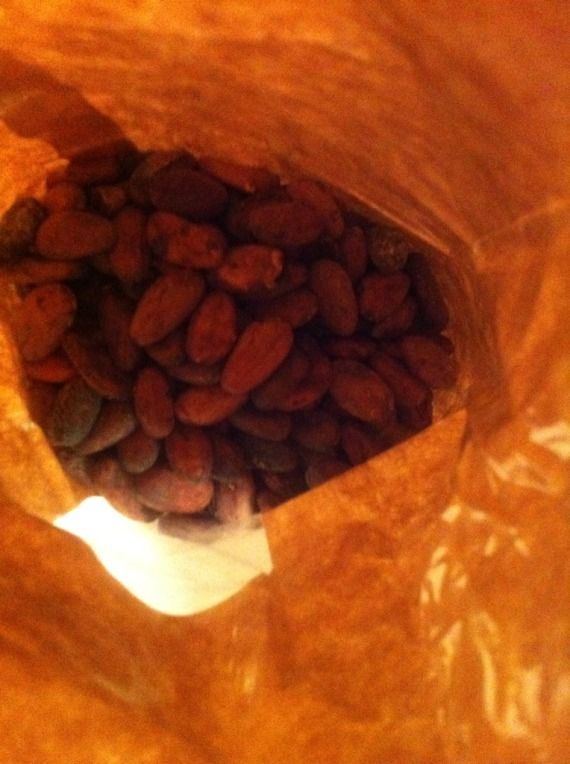 Before a good grinding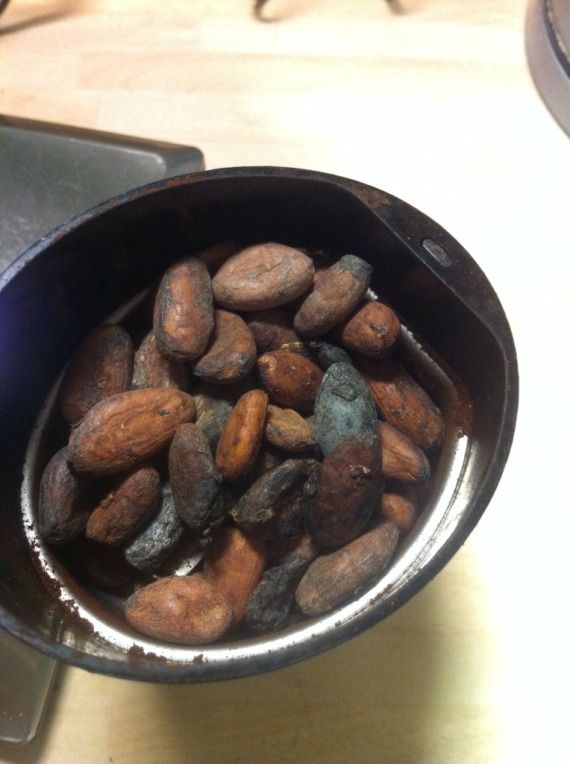 Ground. Smelt even better
Mixed with vodka. Around 100ml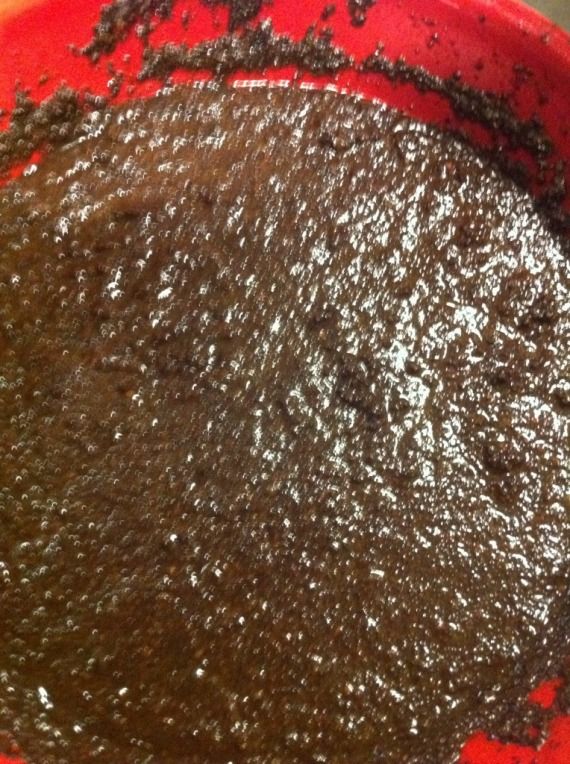 Coffee Beans: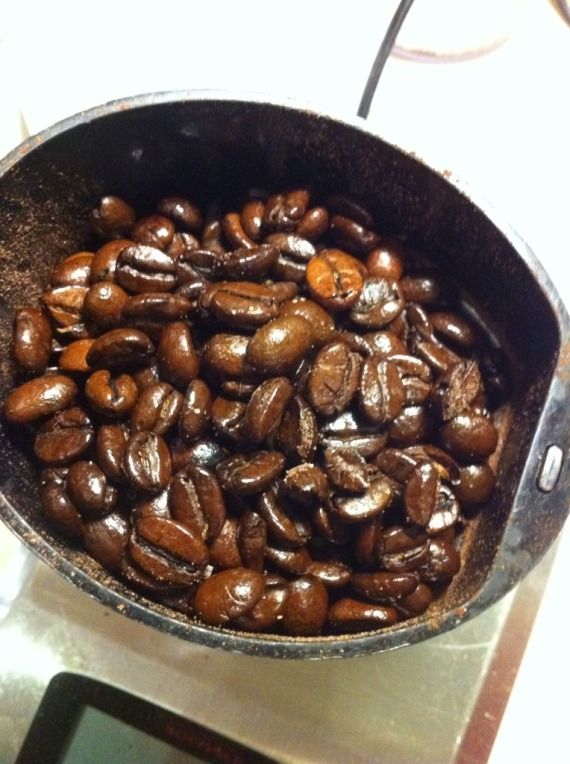 I ground the coffee beans and added to around 100ml of water. Covered both bowls with clingfilm and put in the fridge.
The plan is to simply dump these into the keg in 3 days time. I'm pretty happy that the cocoa beans will be sterile because of the vodka. However, I may bring the coffee mix up to 70c in some of the beer then add. I'll pour my first pint 2 weeks after that.
Can anyone see any potential problems with this idea? Bear in mind that the grounds will be in the keg for the 5 or so weeks it'll take me to drink this...