First time I've brewed with a Brewlabs slant so though it might interest some.
Recipe
Brew length 28 litres (explain the odd length later)
4.500 kg Maris Otter (Crisp) (7.9 EBC) 76.9 %
0.500 kg Caravienna Malt (50.0 EBC) 8.5 %
0.250 kg Brown Porter Malt (1700s style) (85.0 EBC) 4.3 %
0.220 kg Chocolate Malt (800.0 EBC) 3.8 %
0.160 kg Torrified Wheat (3.0 EBC) 2.7 %
0.140 kg Barley, Flaked (3.3 EBC) 2.4 %
0.083 kg Black Malt (1280.0 EBC) 1.4 %
25.00 g Goldings, East Kent [7.20 %] - Boil 90.0 min 16.3 IBUs
0.50 tsp Protafloc (Boil 15.0 mins)
30.00 g Goldings, East Kent [7.20 %] - Boil 15.0 min 9.1 IBUs
1.1 pkg Brew Lab 3524 Yorkshire 1 (Brew Lab #)
25.00 g Goldings Pellets [5.90 %] - Dry Hop 2.0 Days 0.0 IBUs
Beer Profile
Est Original Gravity: 1.048 SG Measured Original Gravity: 1.046 SG
Est Final Gravity: 1.014 SG
Estimated Alcohol by Vol: 4.5 %
Bitterness: 25.4 IBUs Calories: 470.9 kcal/l
Est Color: 42.9 EBC
Transferred the
yeast
to my 100ml flask using DME I sterilised in the pressure cooker. This boiled over in there so was definitely sterilised but it made a mess of the flasks. Left it on the stir plate for 36 hours but didn't run the plate, stepped it up to 500ml this time using the plate for 24 hours, then stepped up again by pouring this into the 2 litre flask with a little under 1 litre in it. Took it off the plate and cooled it down then poured off the excess wort and put into another litre of DME wort, back on the stir plate until pitched.
This isn't the original one but is an example of culturing
yeast
from an original slant to make yet another, perpetual
yeast

Not a good shot but there is a lovely "carpet" of new
yeast
cells.
Data capture on the brew day sheet.
Lot of adjuncts in this grist, spot the banker!

Sadly I here these types of hop plugs are being discontinued.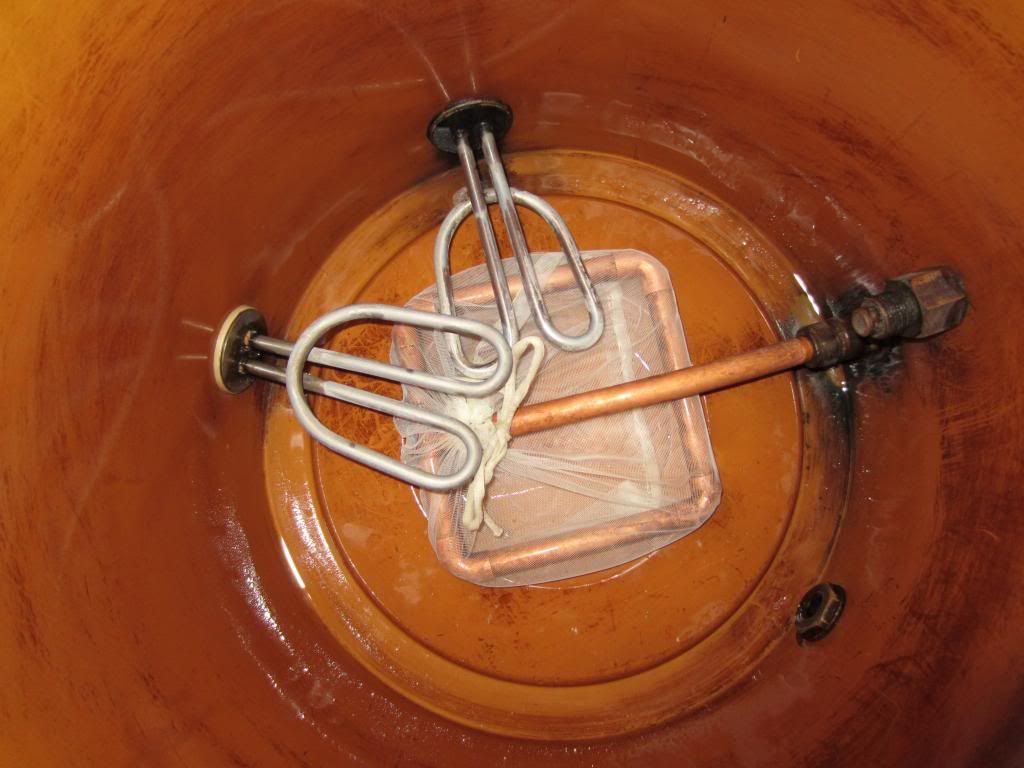 Shot of my hop sock, which I always have in place when using wheat as it really gives a quick run off (10 minutes today)
Acidified and treated water being pumped to HLT. Mash tun under the thermal cover, lost only 1/2 a degree.
New Thermapen (not as fast as I was lead to believe but still very good value) showing I missed my mash temp by .4, bit colder in the brewhouse than I anticipated.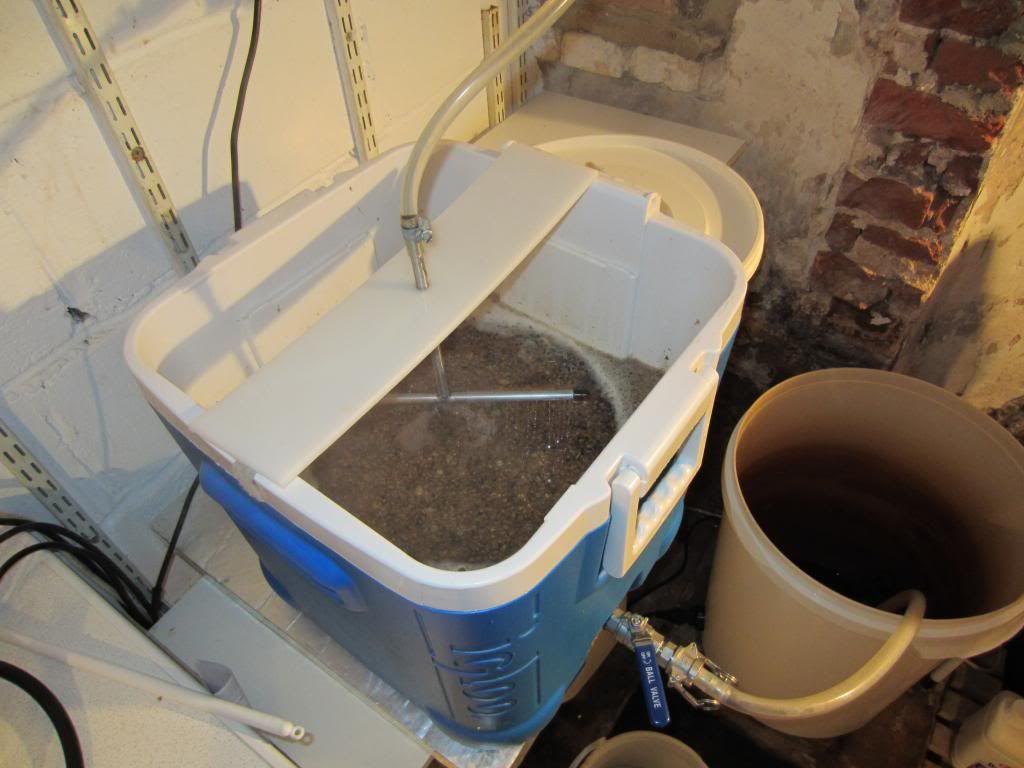 Being a darker beer din't recirc but the run off was really clear from the start.
Colour doesn't do it justice, promise.
pH was actually targeted to be 5.3 but I had to change the recipe at the last moment so I think it drove it a little lower as a result. (Brun water calculator derived).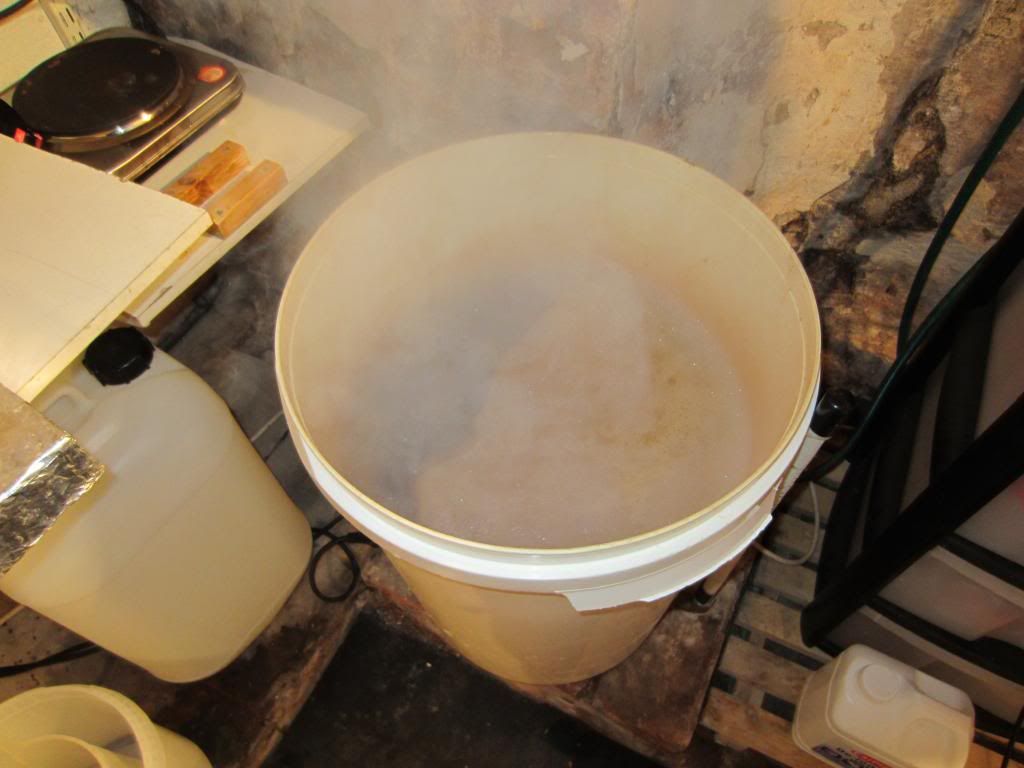 Double element boil on a cold day for 90 minutes = horrendous losses close to 10 litres!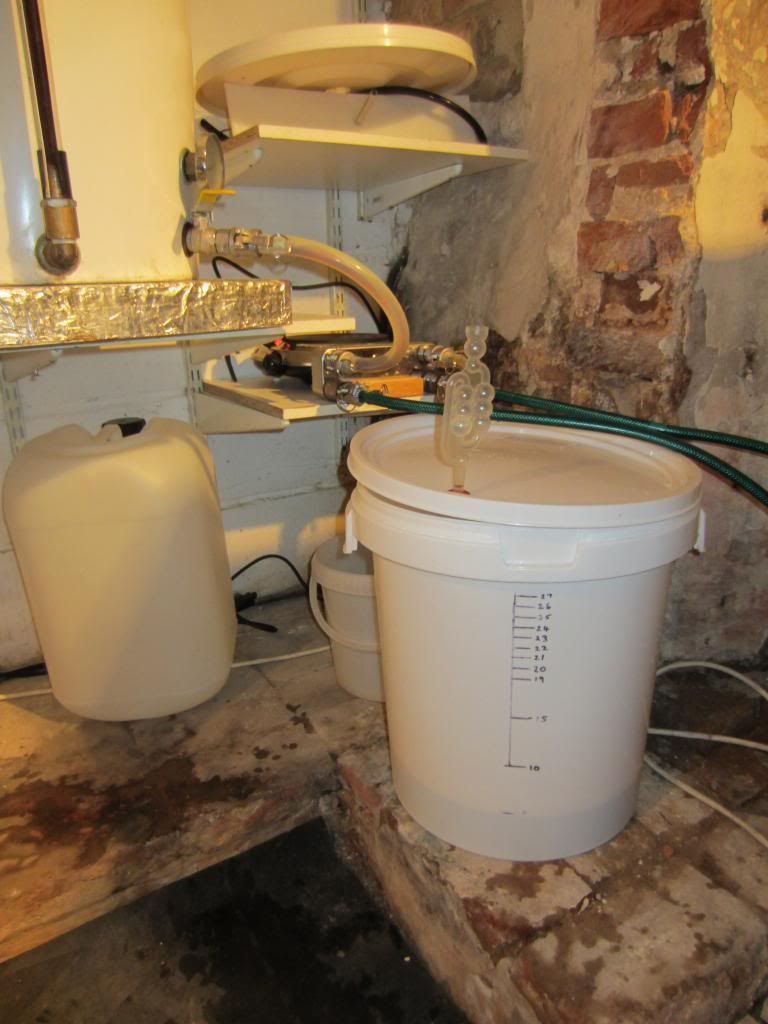 26 litres from 90c to 18c in 10 minutes, gotta love plate chillers.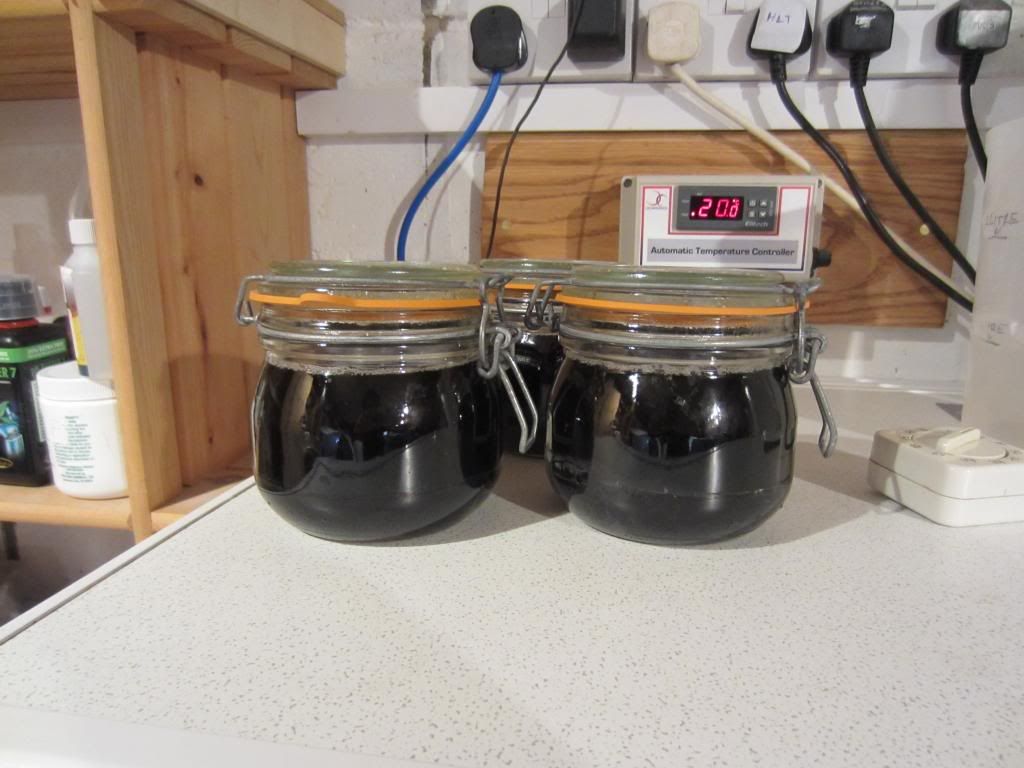 The reason for the longer length. I occasionally collect a bit of extra wort for stepping up
yeast
. These go into the pressure cooker so I can use them straight away (once at room temp) for stepping up
yeast
.
Got this final gravity hydrometer when on a vist to Murphy & Son, really happy with the easier reading of it.
Just a little too vigorous with aeration (drill with a paddle).
So that's it all tucked up at 20c and already kicking off a big rocky head, so the
yeast
is living up to the potential, for now.