Recentley i found myself with a bit of spare cash and decided the shiney call was to great,and purchased a buffalo 40L boiler.First thing on the mod list was to change the tap,looking at the boiler i realised theres loads of wasted space in the bottom of the boiler, a bottom drain would be simple ,but would need a filter.After pricing up perforated steel and and angle grinder,and another piece of steel becuse i was bound to cock the first one up it worked out cheaper to buy one from hop and grape,fitted a treat.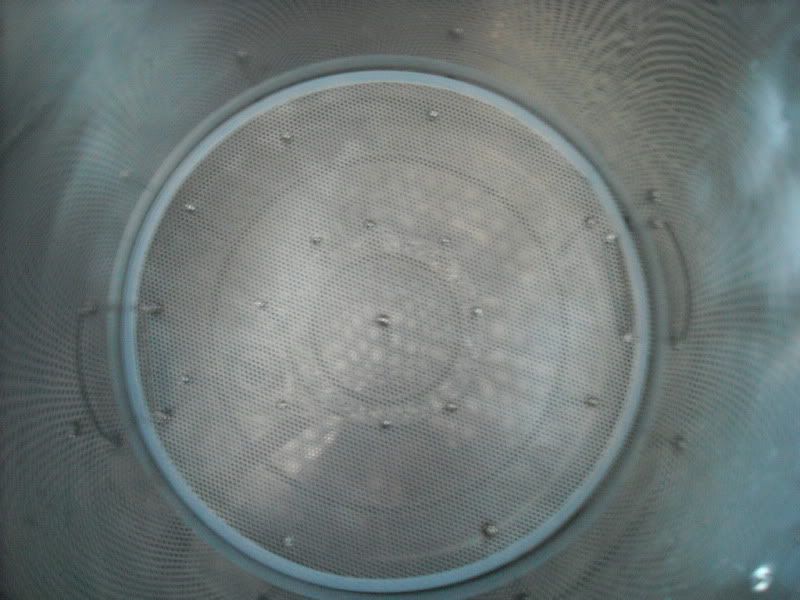 Next issue was the origanal tap hole,could blank it off,or make use it as somewere to shove a thermometer,slowley the brain kicked into gear,if theres a place for a thermometer i could rip out the existing thermostat which was going to be bypassed and fit a funky electronic one,mmm if i done that i could get realy funky and use it as a tempreture controlled mash tun,cue an order for a PID and SSR.Next problem how to recuculate the wort for sparging?yep a solar pump,which just happens to be 1/2" bsp so would fit the new pipe work,but would need a 12v supply , grab the soldering iron,search the junk box and make a varible power supply,no need for a case,it can go in the bottom of the boiler.Whilst in there i might as well put a bypass switch in for the SSR so i can either have the element hard powered or tempreture controlled.Better use high tempreture cable and heatproof sleaving just in case, plus i know were theres a load of it looking for a home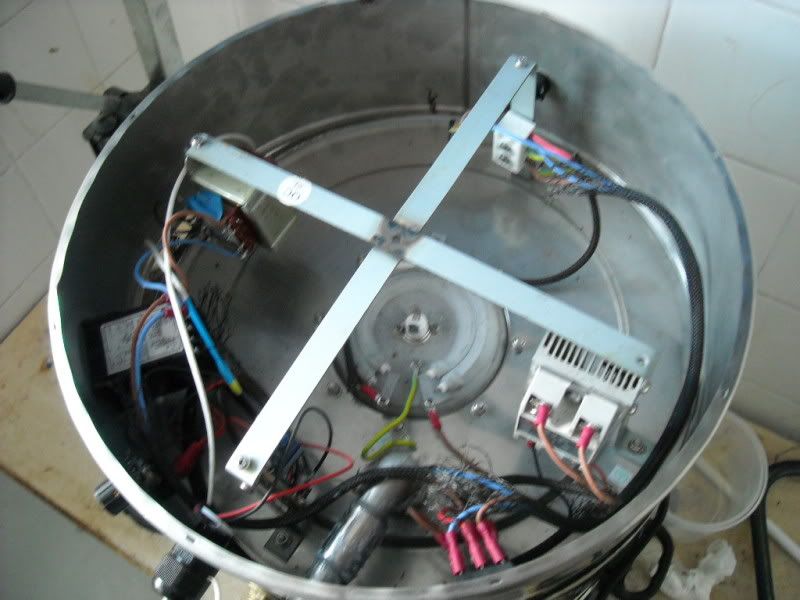 Gave it test run ,fixed the leaks,and tested again,yep it works and maintins the tempreture within a degree.The pump works a treat,using a shower hose and shower head for sparging duties.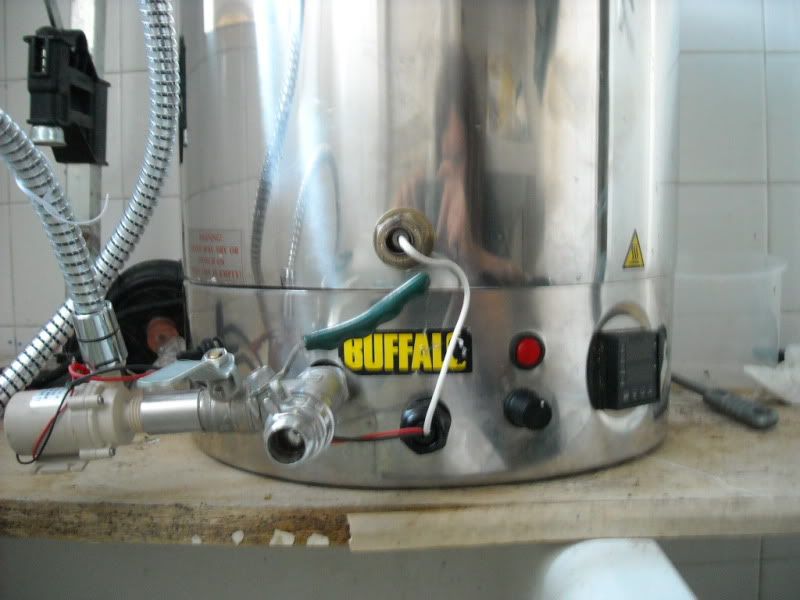 All thats left to do is find a suitable bucket for a grain "bag",drill loads of holes in the bottom of the bucket and cut a large hole in the existing boiler lid so the grain bucket will wedge in there for sparging,during the mash the bucket will sit iside the boiler,resting on the fales bottom.However a white pillow case will do as a grain bag for the moment.
The idea is to mash,multiple tempreture stages if i wish

,pull the bucket out and wedge it into the lid,sparge,remove bucket,hit the bypass switch and boil.