A long period of quite online, I thought i should share what i have been upto......
Last summer while trying to serve beer outside and keep it cold i did an experiment and it seemed that it work. I got some pipe, duct tape and connected all up to my maxi chiller, wrapped the whole lot in a large towel and my old coat!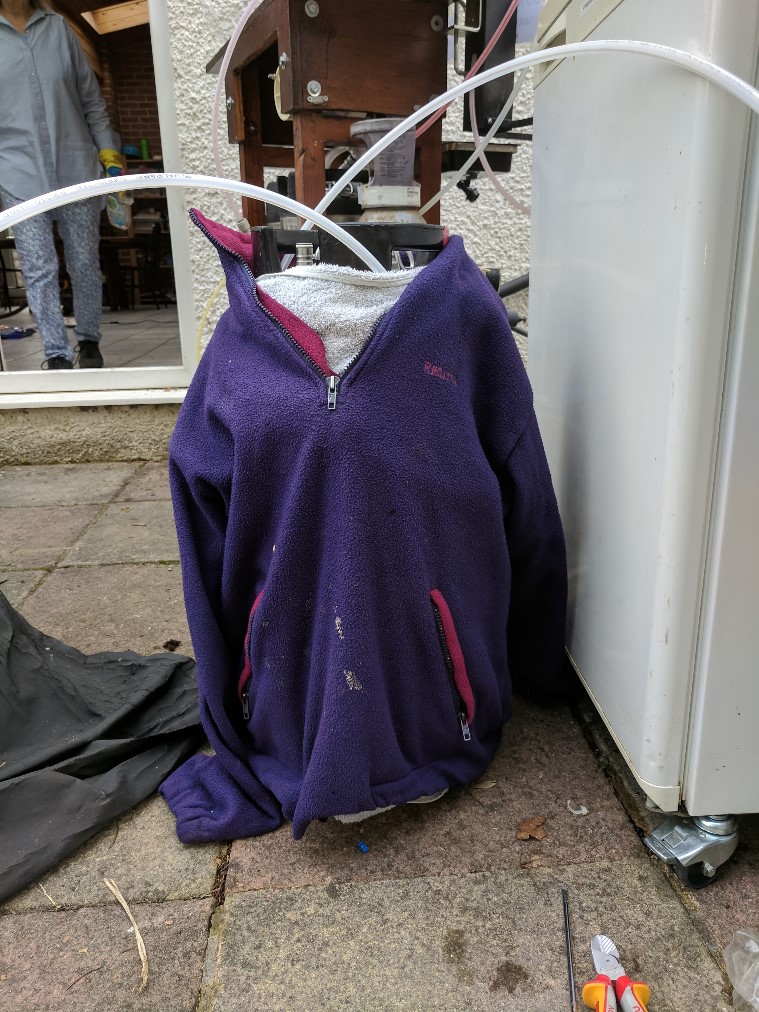 It seemed to work so I though i want to improve this and came up with a keg jacket
1st job was to fix the maxi chiller as the thermostat didn't work and it didn't chill at all. I was rather fortunate that it was a simple repair, and removed the thermostat and i replaced it with a a STC-1000 which worked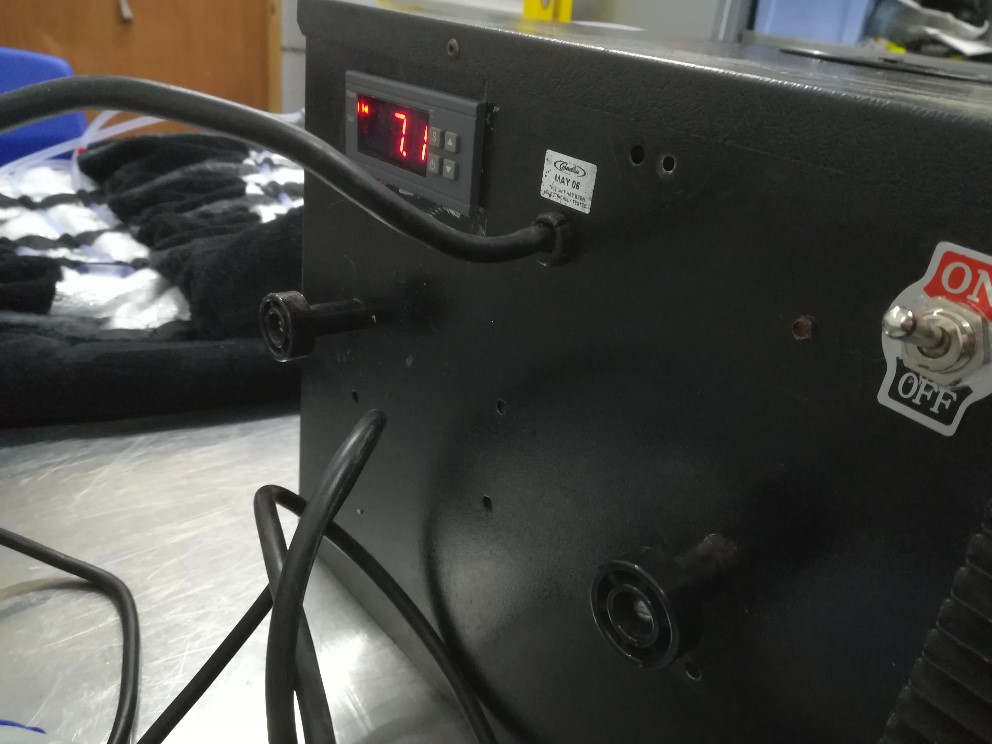 then taken a cheep fleece blanket and an old ironing board cover to make a blanket (with some help from mum to sow it all up) and an inlay of pipe all hooked up to the maxi chiller. This was the plan
Keg Jacket
Finally finished it all last night after starting it last year and this is the end result. Testing last night seems that its going to work as planned. Final proof will be in the summer when it warms up and have a few parties outside.