Hi all,
Long time no see... in fact, I'm ashamed to say I haven't attempted to brew anything since October 2013!
Where does the time go? In a nutshell: leaving a 9-5 to go freelance (again), giving my brewing kit to my brother, a stint in that-there-London, giving up the freelance life for a 9-5, buying a house, retrieving my kit (unused) from my brother. And spending a lot of time thinking about brewing.
So, this happened: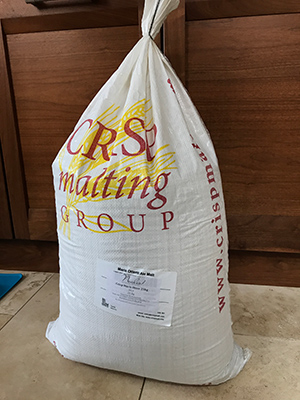 Looking back over my notes and posts here, it's obvious (with 20-20 hindsight) that I was trying to run before I could walk. Yeast starters; brewing fridges; water treatment... note to my past-self: keep it simple!
So, back to basics. I'm treating this as my first AG brew, a simple recipe with no frills: Bathams Best Bitter from Wheeler's BYO.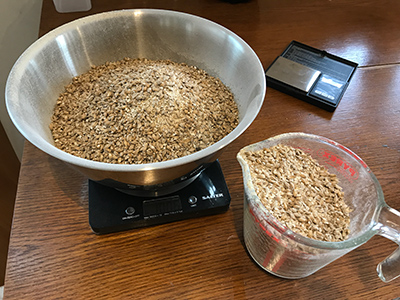 There's a filter on the cold water tap, so I used that. I didn't faff about with analysing or 'owt

Muscle memory got me as far as doughing in, but I totally cocked up the strike temperature - should've been been 66C, but ended up with 69C. I threw in some cold filtered water and brought it down to 67ish... Close enough.
I thought it looked a bit watery, but tucked it up for 90 mins. Plenty of time to realise my mistake - I'd added both the mash and 1st batch sparge water! Damn...
Ah well - I thought I'd just treat it as a no-sparge brew, collect the runnings and top up in the boiler. Er... yeah, should've thought about that a bit more. At the end of the boil, a pitiful 1030 - missed target by 14 points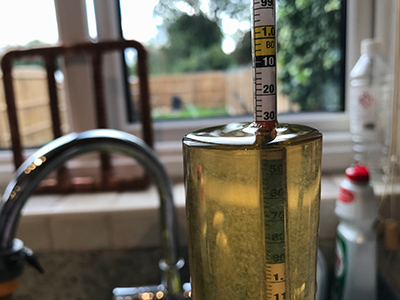 I rehydrated some S-04, aerated the wort, pitched and put in a warmish area of the kitchen. No brewing cupboards/fridges, no temp control...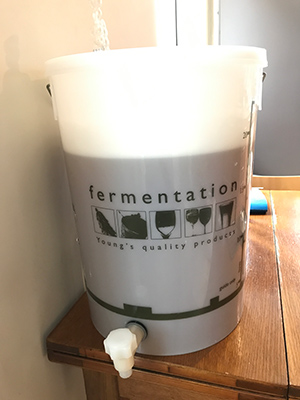 Tell you what though - I made beer, and I feel like a GOD!
It's great to be back

Cheers,
FB.