Ever since I started using Cornies I have been very disappointed with the clarity of the beer except for the last couple of pints before the keg is empty.
It has become such an obsession that lately I have considered ditching the cornies and going back to plastic. Knowing that the problem is due to sediment being sucked up the beer out tube even if it is shortened. As a last ditch attempt I researched various ways of dispensing by means of a float take off the same as used in King Keg top tap barrels and came up with this solution. It's not much different to other float take offs but it is cheaper.
https://www.balliihoo.co.uk/beer-float- ... p-478.html
Coupled with a gas in tube instead of the long beer out tube by a 60 cm length of silicone courtesy of the Malt miller
https://www.themaltmiller.co.uk/product ... -6-5mm-id/
It looks like this when assembled.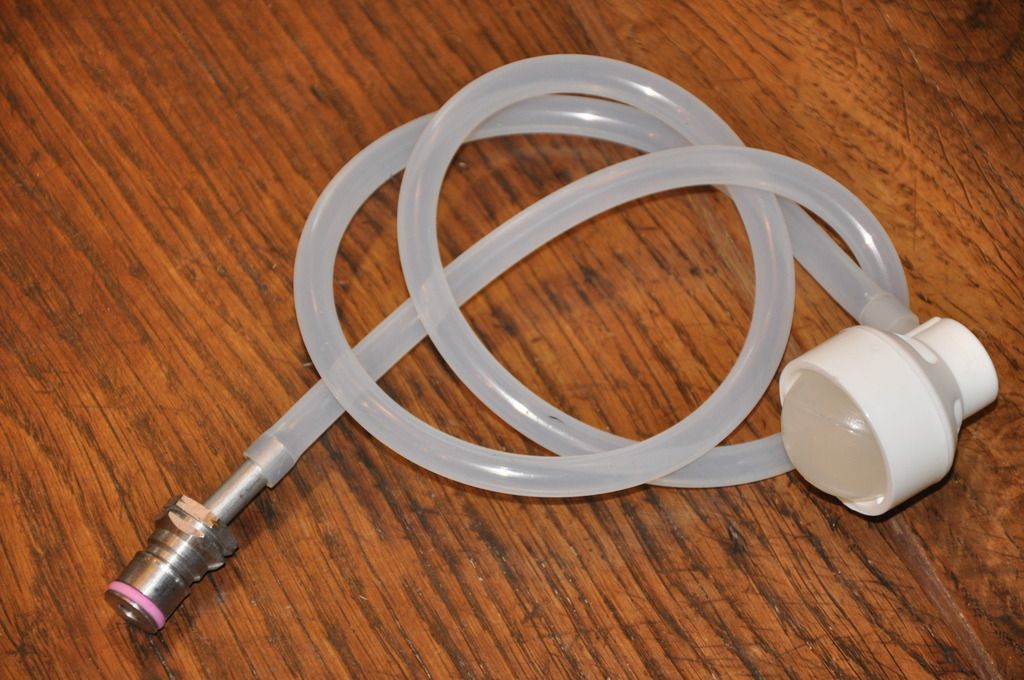 I have tried it with plain water in the cornie and it works. Yesterday I filled a cornie with beer fitted with the float and when it is conditioned I will post my findings.