*solved* idiot home brewer can't read a hydrometer.
I have done an AG brew on a GrainFather, it was Sara's Japuir which seems quite a popular recipe, I have also been trying to brew this for a while now with various recipes. The recipe called for 2 packets of Nottingham yeast.
All went well with the brew other than having a poor mash efficiency, (66 deg mash with 75 deg mash out) down 4 points from predicted, ABV down from 5.4 to predicted 4.9.
Rehydrated the two packets of yeast and pitched into 22.5 litres of wort on Wednesday.
Dropped to 1.001 today, sample tastes bitter as expected, nice aroma and that Japuir citrus hit, bit dry.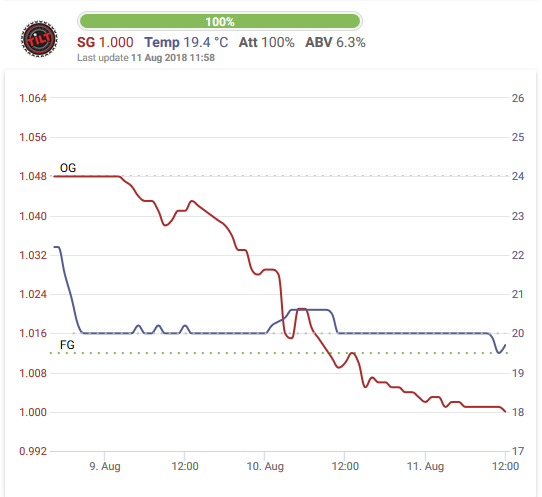 Trying to understand how the gravity has dropped so much, never pitched two packets of yeast before, no sign of infection, I thought there was only so much sugar for yeast to feed on, normally mash at 65 too. Any thoughts?